Xbox One Tech Support
Below is a list of things to consider, when determining if you need our Xbox One Tech Support services:
Are your games freezing or locking up when playing online?
Do your games disconnect when playing online?
Do you struggle with knowing which router is the best one to get for needs?
Do you struggle with configuring port forwarding rules correctly?
Are you having problems getting your local Xbox One games to work correctly?
If you answered yes to any of these questions, or you're experiencing other problems, then our Xbox One Tech Support services will help you.
We understand your problem, not only from the technical support part, but also on the game play side of things, as we too are gamers.
We specialize in Microsoft products, we are a third party solutions provider. For a small fee, we can come onsite to help you get your Xbox One working correctly. With our Xbox One Tech Support services, we can fix your Xbox One problems, so you can get straight to the important things, like playing your favorite video games.
Save yourself the frustration of trying to figure out why your games are freezing when playing online or possibly completely disconnecting when playing online with a group of friends. There's nothing worse than experiencing network lag or network dropouts at exact the time you are about to accomplish something big in your game.
With our Xbox One Tech Support services, we will enure your network is correctly setup, we will implement the necessary port forwarding rules to ensure the connection to the Xbox server is optimized.
This will help virtually eliminate your network issues.
If you are having network related problems due to your existing network hardware, for example, a bad router or network switch, we can recommend and replace those items to ensure you have a solid local network. If your problems are a result of poorly terminated network cables, we can fix that too.
You can't control what happens online, but you can control how solid and stable your local network is, thus drastically reducing problems with online gaming.
Why not play your games with confidence?
Knowing that your connection problems to the Xbox server are most likely not your local network, is a huge relief. That knowledge lets you know, your connection problems are most likely temporary and you just have to wait for the online service to get back up and running again.
In the world of technology and online gaming, everything is as strong as its weakest link, why not eliminate your local network as the weakest link?
In addition to all this, if your internet connection is determined to the one of your problems when playing online, we can get you setup with a more appropriate internet plan.
Once we have completed the work for the tech call, we will test your Xbox One in front of you, by having you play your most demanding games, which you were having problems with.
This will ensure a real world test was performed successfully. We want to make sure that when we leave your site, you can continue enjoying your video games, both local and online.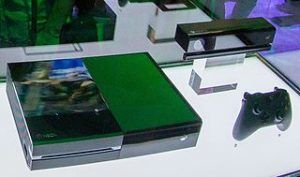 At Roadrunner I.T. Solutions we can help you solve all those problems and more. So give us a call or fill out our Contact Us form to get started on fixing those problems.
Google Online Reviews Canpages Reviews
Roadrunner I.T. Solutions services areas such as: West Vancouver, North Vancouver, Vancouver, Burnaby, Coquitlam. New Westminster.