Computer Repair Vancouver
Are you in need of a computer repair?
Is your computer freezing or locking up, causing you to get behind on your work?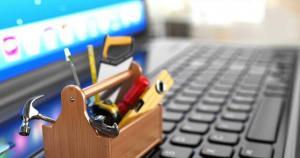 Do you need a computer repair performed? Is your computer freezing and locking up?
Studies show that when your computer is running slow, not only do you waste precious time waiting for things to happen; you also experience immense stress and frustration, too. It drains you of energy, makes you more tired and, overall, leads to a less productive day on the whole.
If this sounds like something you're experiencing, let a Roadrunner I.T. Solutions tech in Vancouver help, all it takes is one quick phone call, and we'll take care of the rest. You'll have your computer back on track in no time!
Troubleshooting Software and Hardware Related Issues
Troubleshooting hardware and software problems is easier said than done. One wrong move, and you could make the problem even worse, meaning more costs, more delays and more frustrations for you.
At Roadrunner I.T. Solutions, our CompTIA certified technicians know exactly what to do. They'll find the problem, explain the issue and help you find the perfect solution to get you back on track. If you're in the Vancouver area, they'll even come to you to work on the issue. If you're out of town or on the move, we also offer convenient online help, too (learn more about this below.)
Online Technical Support
Distance isn't a problem for us. Whether your office is right here in Vancouver, or you're working from your colleague's building in Shanghai, our online tech support is here to help.
Using the power of the Internet, we can help you diagnose, troubleshoot and repair your computer issues, as long as you can connect to the Internet. That means there's no time-consuming disassembling of your system or driving it up to the local repair shop. You get the help you need in minutes – all from the comfort of your desk or home office.
Google Online Reviews            Canpages Reviews
Additional information is available on our YouTube Channel, you can get there quickly by clicking on our YouTube link
Roadrunner I.T. Solutions offers onsite service to areas such as: West Vancouver, North Vancouver, Vancouver, Burnaby, Coquitlam. New Westminster.