Xbox One Setup
We specialize in Microsoft products, we are a third party solutions provider. With Our Xbox One Setup services and a small fee, we can come onsite to get your Xbox One setup correctly.
With our help, you can get straight to the important things like playing your favorite video games.
Save yourself the frustration of trying to figure out how to setup your Xbox One correctly or why your getting major lag or network dropouts when playing online games with a group of friends, just after you have setup your new Xbox one.
There's nothing worse than experiencing network lag or network dropouts, just at the time you are about to accomplish something big in your game.
With our Xbox One Setup services, we will enure your network is correctly setup, we will implement the necessary port forwarding rules to ensure the connection to the Xbox server is optimized, this will help virtually eliminate your network issues.
Once we have completed the setup, we will test your Xbox One, by having you tryout your most demanding games, to ensure a real world test was performed successfully.
We want to make sure when we leave your site, you can continue enjoying your games, both local and online.
At Roadrunner I.T. Solutions we can help you solve all those problems and more. So give us a call or fill out our Contact Us form to get started on fixing those problems.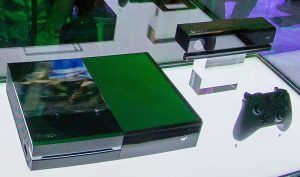 Google Online Reviews Canpages Reviews
Roadrunner I.T. Solutions services areas such as: West Vancouver, North Vancouver, Vancouver, Burnaby, Coquitlam. New Westminster.