Computer Tutoring-Training
Teaching Safer Computing Practices, File and Data Management, Common Tasks & iPhone Usage with Microsoft Outlook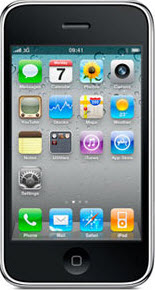 At Roadrunner I.T. Solutions we offer a customized computer tutoring course we call "Computing 101", where we first define what your needs are. What do you need to learn? What would you like to learn? We ask you to create a list of items you feel you want to improve upon and we couple that with the educational criteria we have established from helping others learn to use their computers more efficiently.
We will show you how to manage your data or files more effectively, how to create folders and sub folders based on a category. Then place a descriptive name to the folders and sub folders, thus making it easy to file your files, instead of looking all over your computer for a specific file and not even knowing where to start. As long as you can remember the type of category the file would belong to you, you will be able to find it quickly.
You will learn how to manage contacts in Outlook, how to create, edit or delete a contact if necessary or perhaps you might want to add a note to a contact, to help you remember something about them. You could even learn how to create a contact from an email sent from them to you, this method will help you out by placing most of the contact info in to the new contact item you are creating, saving you the time of having to do it yourself.
In addition to all of this we can teach you how to edit, delete or create calendar events in Outlook. Either by creating one from an email and having that email now become a note in the calendar event or creating an event from scratch. We will show you how to add a hyperlink to your calendar event so when you sync your calendar with your iPhone, you will be able to launch the Google Map application right from the calendar event of your phone and have it act as a mini G.P.S system. With this hyperlink that you created, you will be able to find a location you've never been to before, much easier. Because of the iPhone's map application you will know where you are on the map and where you need to be, including a street view. Just think of how helpful that could be if you are going to a new meeting location. How much time will that save you in looking for that place you need to be? You can even see what the surrounding buildings will look like at your meeting location, confirming you are in the correct area when you get there.
As mentioned above, we will teach you how you use your computer and iPhone more productively, how to sync your calendar and contacts between Outlook on your PC and your iPhone, so that you don't have to enter them both manually on each device. This will allow to you to use your iPhone and computer as a business tool, allowing technology to make your life easier. These are just a few examples of how we can teach you to be more comfortable when using your PC, along with the devices you attach to it. We want to make technology work for you, instead of the other way around.
We make sure to answer all your questions and also have you carry out the tasks, once you have learned them, to ensure that you in fact have a solid knowledge in what you were educated in. This service can be provided to you in a one on one, or a group for a corporate environment.
Computing 101 course advantages
This course is customized to the specific needs of the user, depending on what you as the student wants to learn. In this manner, the material covered will be more easily maintained without cluttering your mind with too much information.
Having the one-on-one instruction, you can easily go over previously taught material, if for some reason you feel that you didn't fully understand the lesson.
This method is very cost effective because the information that will be covered can range from beginner to advanced. Most advanced computer courses have a prerequisite that requires you to take either a beginner or intermediate course prior to the advance course. With this method, you cover the exact material you want, ranging from beginner to advanced with no prerequisites, and no timeline, you learn at your pace.
We adapt to specific questions that you might have as we progress through the material, leaving you feeling satisfied that you have grasped the information being taught.
Further, we ensure that you have accurate notes from the course, and show you effective ways to create "help" documents for future reference.
Lastly, you have a human being to ask direct questions to, and not some automated voice, an instructional CD, or a standard pre-built website for you to get lost in.
Google Online Reviews Canpages Reviews
Additional information is available on our YouTube Channel, you can get there quickly by clicking on our YouTube link
Roadrunner I.T. Solutions offers onsite service to areas such as: West Vancouver, North Vancouver, Vancouver, Burnaby, Coquitlam. New Westminster.