Data Recovery Vancouver
Hard Drive Recovery - Data Recovery - File Recovery
Data Recovery can help you solve these problems and more.
Has your computer crashed and won't boot up?
Did your hard drive die on you?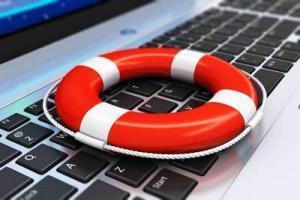 Data Recovery could be your last chance at getting your precious data back. If you have answered yes to any of the above questions or perhaps your files are no longer accessible to you for some other reason, we can help you with that problem too!
Many times we take our data for granted, until it is gone. It is at that point we realize the importance of it and desperately want it back.
In the event that you haven't backed up your data before, there might still be a chance we can get it back for you. In many cases we can bring your dead data back to life. We have a very high success rate in our data recovery jobs and in many cases when you are told your data is gone, simply because your computer won't boot, that is not necessarily true. In fact, in many cases we can still get your data back, even when it seems like it is gone forever! As hard drives fail and Windows crashes, resulting in your data being inaccessible, there have been many times we have been successful in recovering the data from a dying computer or hard drive.
Let us get your precious pictures back, along with the other data you discovered to be valuable at the time your hard drive failure occurred. When we are performing a data recovery job we use many different techniques and tools to get the job done, all depending on how difficult the data recovery will be. We can even get you set up with a better back plan, to help protect you from this happening again in the future.
Success Stories
Rapid Business Resumption Through Data Recovery
Medium Financial Services Firm – Vancouver Area (Sister Company)
The client had a Panasonic Laptop, with a defective hard drive. The data was on the Windows partition and was not bootable. The data on this drive was very important (business documents etc.). In order to preserve the warranty on the laptop and still recover the data the tech needed to leave the system intact without removal of the drive. This particular laptop did not have easy access to the hardware components. The tech first ran a hard drive recovery tool to repair the drive to a working order. At that point windows did not perform well, and it continued to lockup the system. The tech then loaded up a bootable Linux CD (Knoppix) and transferred the data to an external USB hard drive. All the data was recovered.
Swift Business Resumption Through Data recovery.
Professional Entertainment Company providing custom music packages – Vancouver Area
This was a data recovery project wherein the client had a significant amount of data on an additional internal hard drive dedicated to data storage. The drive had failed, there was major damage to the platters on the drive, as a result, the partition table was damaged along with the data on the drive. The tech ran a hard drive recovery tool for approximately one week. The drive was then placed in to an external drive bay and ran a drive scrubbing tool to recover the data. The project was successful. After the data was recovered successfully it was moved to and external hard drive supplied by the client. All necessary data was recovered.
Google Online Reviews Canpages Reviews
Additional information is available on our YouTube Channel, you can get there quickly by clicking on our YouTube link
Roadrunner I.T. Solutions services areas such as: West Vancouver, North Vancouver, Vancouver, Burnaby, Coquitlam. New Westminster.