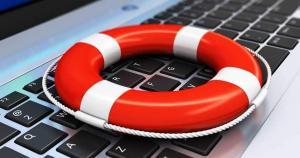 Computer Tech Support
At Roadrunner I.T. Solutions, we offer a variety of computer tech support services to help your company. Whether you need routine maintenance, hardware or software upgrades, or just help setting up your workstations, our team is here to help.
We can provide assistance with:
Software upgrades
Hardware/technology upgrades
Hardware installation and set-up
General computer advice, particularly how to design and build computer systems that match your exact needs and demands
New computer and workstation set-ups, including transferring your data, recreating your settings and other important tasks
Troubleshooting any software or hardware-related problems you may be experiencing
Regular maintenance and performance improvements of your PCs and workstations and servers
Printer set-up and support, for networked, hardwired, wireless and USB printers
On Site or Online desktop support as needed
Why Work with Roadrunner I.T. Solutions?
Roadrunner I.T.Solutions isn't just here to help you set-up and implement your computers and workstations, we actually help you with the decision-making process, too. We want to make sure you have the absolute best configuration for your company's needs and demands, and we'll work tirelessly to make sure your set-up delivers exactly what you want it to.
And the best part? We test our work throughout every step of our implementations, so we're able to prevent unwanted surprises and problems. That means you have fewer worries on your shoulders, and more time to focus on the things that really matter – like running your business.
Want to take advantage of our comprehensive computer support services? Take a look at each of our offerings in more detail below.
Hardware and Software Upgrades
We can help you install your hardware and software purchases. Once the install is complete, a Roadrunner I.T. Solutions tech will perform one final test of the work to confirm the installation went as planned.
Custom Computer Builds
Another one of our many computer tech support service features, is having us design your custom PC or server for you. During the planning stage there are many options to consider. We can explain the details to you and help you make sense of them all. Then, once you've decided on a custom computer set-up, our experts will install it and implement for you. You never have to lift a finger.
New Computer / Workstation / Server Setups
In addition to all the other advantages seen on this page surrounding our computer tech support services. When you get a new computer system, whether it is a full server or a basic workstation for your home and small business needs, there is always some level of set-up and configuration involved.
We help make this process easier. We transfer and migrate your data to the new machine, making sure all of your must-have applications and programs are also installed as well. If it's a server you need set up, we can help you get the new system configured, including setting up all user accounts, permission settings, and any other tasks your server might handle.
Troubleshooting Software / Hardware Related Issues
One of the advantages of our computer tech support services is Troubleshooting. There is a fine art to troubleshooting a hardware or software related issue – especially if you want to keep from doing further damage. The wrong diagnosis can lead you on a wild goose chase, resulting in much frustration, wasted time and lost money.
With Roadrunner I.T. Solutions our CompTIA certified technicians on your side, this is no longer a worry. Our techs will find the problem, walk you through the issues at hand, and then help you get your computer back on track and working properly.
Regular Maintenance / Performance Improvements of Your PCs and Servers
Regular maintenance of your PC is very important if you want to save yourself money in future repairs. If you wait too long to have your PC repaired, it can sometimes end up costing you more money the in the long run. Contact Roadrunner I.T. Solutions, and we will do our best to ensure your PC continues to run efficiently for many years to come.
Printer Set-up / Support
Whenever you purchase a new printer – whether it's a USB or network connected one – there is always some level of set-up involved. Unfortunately, it's a rare occasion when this set-up is as easy as advertised.
That's where we come in. Our techs can help you get that printer set-up quickly and efficiently, so you can start using your device today – not days or weeks down the road.
Online Technical Support
Online technical support is a powerful tool in this day and age for computer tech support – especially if the computers, printers or other systems you use for your work, break down or malfunction on you. It doesn't matter where you're located or where you live, if you have a technical problem or issue going on, you can connect with our online techs and get help in minutes.
You won't have to take your computer apart, deliver it to some store and wait for weeks on end while it gets repaired. Many times, we can diagnose the problem, recommend a solution and get you back to work in minutes. It's that simple.
Plus, since we're able to connect with you on your computer's native environment, we're able to diagnose issues much faster than you would if it were moved and set-up somewhere else. That means even more efficient help, and a quicker path to recovery on the whole.
Do you need computer support services at your business? Then contact Roadrunner I.T. Solutions today to get started.
Google Online Reviews Canpages Reviews
Additional information is available on our YouTube Channel, you can get there quickly by clicking on our YouTube link
Roadrunner I.T. Solutions offers onsite service to areas such as: West Vancouver, North Vancouver, Vancouver, Burnaby, Coquitlam. New Westminster.