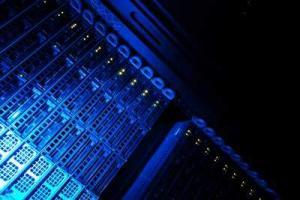 Server Support and Maintenance is very important to your business.  There are many server types out there to help you run your business. At Roadrunner I.T. Solutions we can help you get your existing server set up to do what you want it to do, or we can make a suggestion for a replacement server to handle the needs of your ever growing business.
At Roadrunner I.T. Solution we offer several services to support all you server needs:
Exchange Server Setup and Support
Microsoft Small Business Server Setup and Support
Maintenance Of Critical Servers
Server Virtualization Solutions
Windows Standard Server Setup and Support
Windows Terminal Servers Setup and Support
Some of the servers we help our clients with are listed below:
Exchange Server
If you have a medium sized environment and you are running Microsoft Exchange to handle your email, you probably need to make various changes to an email address for a staff member, perhaps a name change and you want a new email address created to reflect that name change, we can do that and more to help you manage your Exchange environment.
Small Business Server
Many small to medium businesses benefit from having a Microsoft Small Business server running their environment. It comes bundled with many features, amongst the usual file and print services that you get with other server versions. Microsoft Small Business server has that and so much more. Some versions of SBS server have Exchange integrated into it along with Remote Desktop capabilities, what that means to your business is allowing various staff members that are on the road a lot, to access their email and even their computer at the office in a secure manner from a location outside of the office. We can help you manage an existing Microsoft Small Business server if you already have one, or even help you get one implemented in to your office.
Server Virtualization Solutions
Virtualization of a server offers many benefits, from faster disaster recovery to a more scalable growth for the server as your business demands change and grow over time. There are many more advantages to virtualization.
Google Online Reviews            Canpages Reviews
Additional information is available on our YouTube Channel, you can get there quickly by clicking on our YouTube link
Roadrunner I.T. Solutions offers onsite service to areas such as: West Vancouver, North Vancouver, Vancouver, Burnaby, Coquitlam. New Westminster.